Crane Hoist Winches
Wichita Clutch
LIB - Low Interia Clutch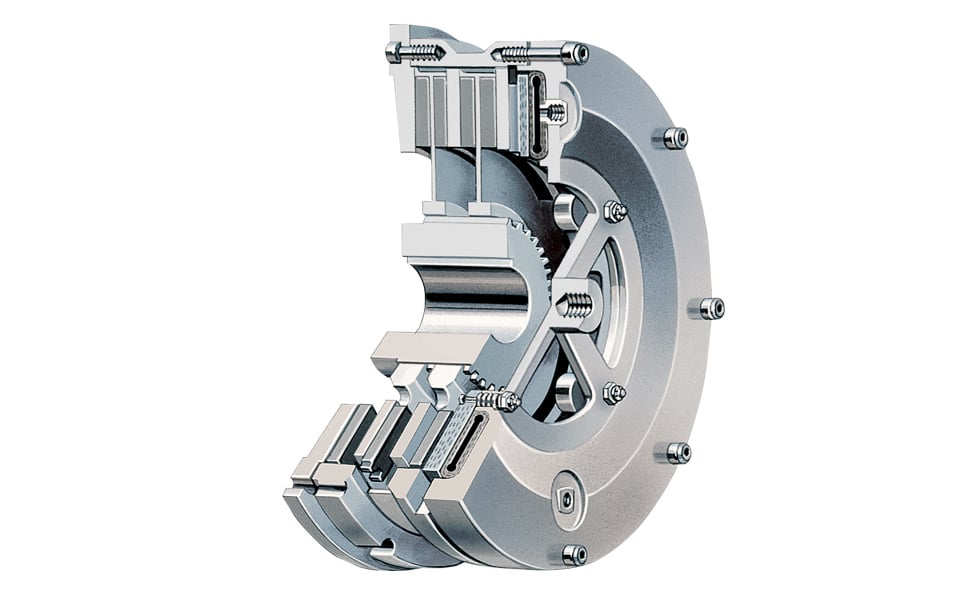 For high cyclic and general stopping and holding duties. The LIB is designed for end-shaft or through-shaft mounting.
Air connections stationary. For dry use only.
Features
Start/Stop parts have a low inertia which,

Reduces deceleration times and allows more cycles per minute
Reduces heat generated during dynamic braking conditions.

Air applied brake with full circle friction discs
Available in 1,2,3 or 4 plate designs to suit torque, heat, response and space requirements.