Crane Hoist Winches
Wichita Clutch
EM Clutches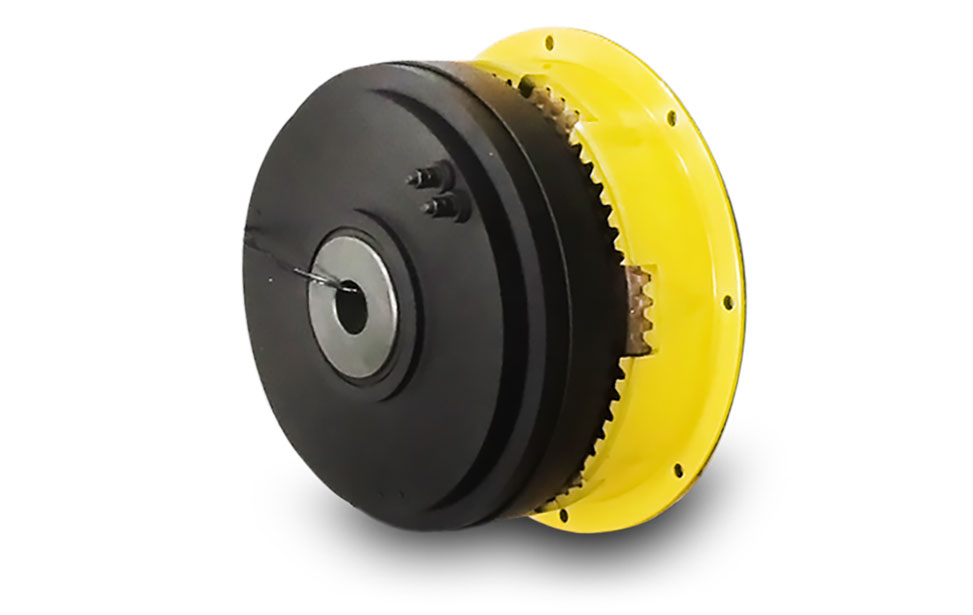 New, patented EM heavy duty electrically actuated friction clutches provide quick re-acting engagement and disengagement for positive responses – much quicker than pneumatics or hydraulics. Designed for industrial applications, units provide high torque in a small size through the use of high-coefficient, durable friction linings that are fade and temperature resistant.
Features
Clutch performance at 4 Amps 12-24 Vdc
5,000 ft.lbs. torque when fully burnished
Maximum engagement and disengagement speed: 1000 - 1200 RPM
Maximum rotation speed: 2200 RPM
A simple retrofit from a pneumatic clutch – No compressor required
Self-contained with only a two-wire connection and simple on-off switch for operation
Maintenance-free with self-adjustment for friction lining wear
Customizable interfaces available to suit end users installations
Suitable for extreme low temperature service – eliminates freezing of the air hose connections.