Wichita Power Take-Off Clutch for Mobile Wood Chipper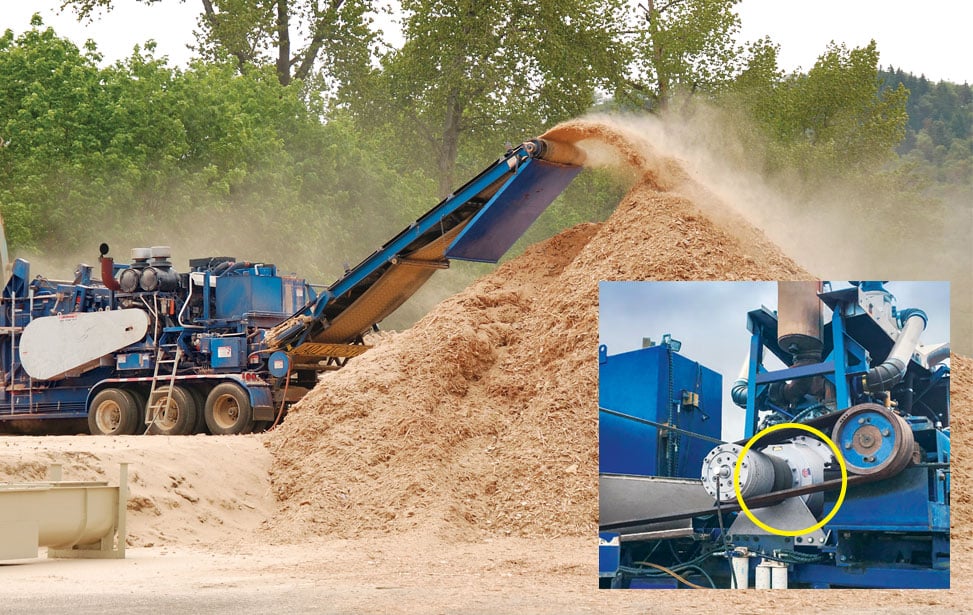 A leading Australian manufacturer of melamine panels and components needed a replacement power take-off (PTO) clutch for one of its large mobile wood chippers. The chipper is located at the company's primary wood chipping mill. The clutch, enclosed in a bell housing, is mounted directly to the flywheel on the Caterpillar diesel engine. Belt drives that power the chipper's rotating blades and hydraulic pump are overhung on the clutch's output shaft.
After more than 10 years of service, the chipper's original clutch was beginning to slip under full load. This condition created excessive heat that eventually caused a catastrophic failure of the clutch's shaft bearings.
Based on previous successful collaborations, the facility operator contacted Altra Australia. To meet the challenging application requirements, Altra/Wichita supplied a modified air tube disc power take-off clutch designed specifically to provide superior torque control on heavy diesel engine applications. The 22.5 in. diameter clutch, with a torque rating of 21,806 Nm (193,000 in.lbs.), featured a special shaft configuration to accommodate the pulley sheaves.
The Wichita PTO clutch's air tube disc design provides smooth, shock-free start-ups. The high-speed air tube is not affected by centrifugal force. Bearing support eliminates sideload on the crankshaft. Units are dynamically balanced for high-speed operation. Simple air activation allows for remote control of both the clutch and the throttle. PTO clutch models are available for all popular diesel engines up to 700 HP.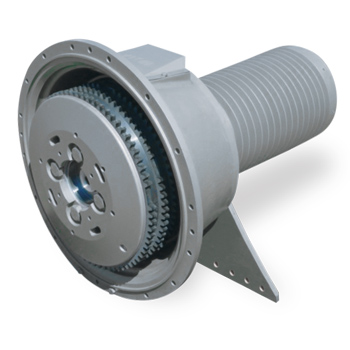 Download a PDF of this article
Highlights
Air tube disc design clutch
Provides smooth, shock-free start-ups
Torque rating 21,806 Nm (193,000 in.lbs.)
Simple air controls allow for remote control of clutch and throttle
High-speed air tube not affected by centrifugal force
Bearing support eliminates sideload on crankshaft
Dynamically balanced for high-speed operation