Wichita Clutch Spring-Set Brakes for Offshore Platform King Post Cranes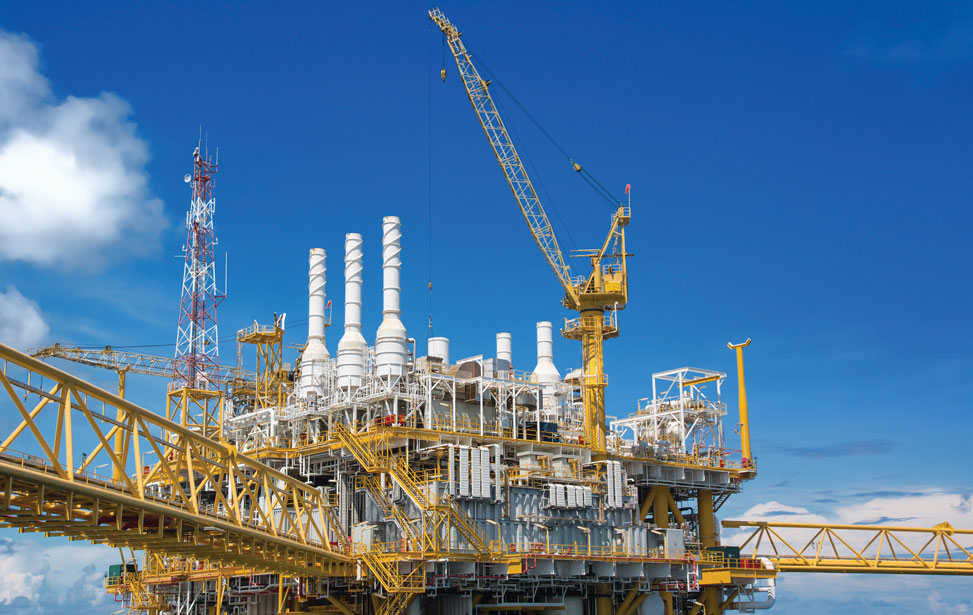 A major global manufacturer of oil and gas drilling rigs and equipment required a winch braking solution for its king post cranes with lifting capacities up to 2,720 metric tons. The space-saving heavy-lift cranes are used to transfer equipment from support vessel decks to the platform deck. They also raise and lower equipment to and from the seabed. Since they are post-mounted directly to the rig, no counterweights are needed. The brakes are used for static holding and emergency stopping.
Wichita Clutch provided spring-set, air released 136H brakes to meet the large winch application requirements. Positioned on the winch cable drums, the heavy-duty brakes have a slip torque capacity of 400,000 in.lbs. (45,193 Nm). Spring-set actuation assures quick, smooth stops. Units feature high-strength cast iron construction and thicker friction discs for longer wear life. No adjustment or lubrication is required. Brakes were supplied with materials traceability documentation and Charpy impact test results.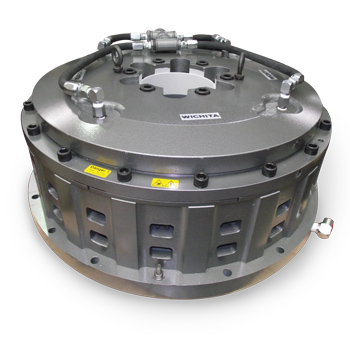 Download a PDF of this article
Highlights
Spring-set, air released 136H brakes
Static holding and emergency stopping functionality
400,000 in.lbs. (45,193 Nm) slip torque capacity
Quick, smooth stops
High-strength, cast iron construction
Thicker friction discs for longer wear life
No adjustment or lubrication is required